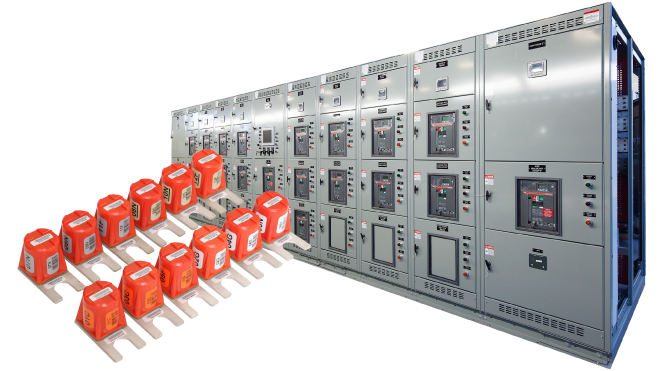 ---
Wireless thermal monitoring for low and medium voltage switchgear can help you effectively monitor the temperature of your switchgear for long term, cost-effective reliability and safety. Here are some things you should know when considering such a solution.
Why measure temperature?
Because bus joints and power connections are subject to overheating due to overload, corrosion, loose connections and environmental conditions
Increases in heat can intensify until complete thermal failure of the connection or nearby insulation
What can you do about it?
Wireless temperature sensors can be installed in equipment interface with monitoring units that remotely report overheating for proactive planning and minimized downtime
What are some key considerations when looking for a solution?
Continuous monitoring of ambient bus and power connections through measurement of wireless temperature sensors that require NO power or wiring

User-configurable alarms, both limit and differential via optional HMI monitoring system

Industry standard Modbus RTU communications to customer SCADA
How does it work?
Temperature sensors are powered by RF signals through the Thermal Monitoring Module and antenna Temperature Interface Module

The Thermal Monitoring Module provides the measurements taken from the sensors and immediately makes available the data through industry standard communication protocols for critical equipment monitoring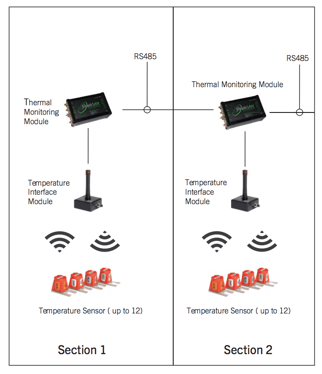 What are some key benefits?
Safety - Predicting potential problem areas, preventing catastrophic failure, improving response time, monitoring areas with limited access, keeping personnel and facility safe

Reliability – Optimizing bus performance, quickly identifying issues, proactively planning and avoiding downtime

Profitability - Lowering maintenance costs, minimizing downtime, extending bus life, and increasing ROI
The IEM Difference
Directly mounted wireless sensors to critical measuring points while ensuring all safety requirements are maintained.
A 20+ year life expectancy, eliminating mainteance.
Sensors that do not require "line of sight" and can be mounted under insulation boots or tape for easy installation.
Sensors designed to withstand harsh environments for high reliability.
To Learn More
Click on the button below to get our free Wireless Thermal Monitoring Solutions Guide.
---