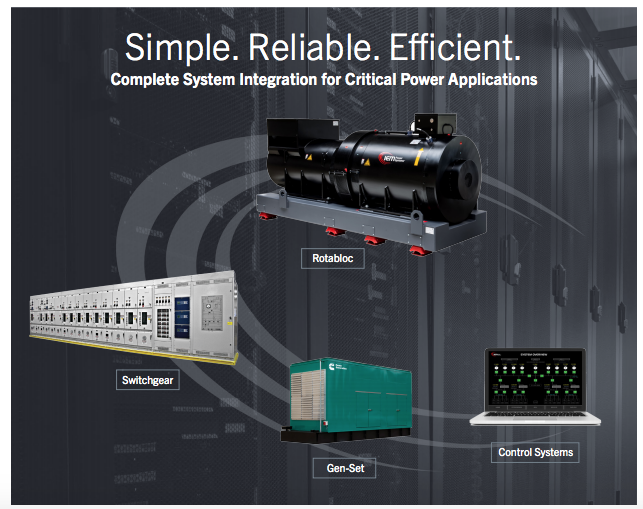 ---
Many facilities, in an array of industries, need high quality, electrical power to be continuously available during their operations.

In addition, they need to be able to manage change and, where possible, minimize their costs and environmental impact for those operations.

Here are 7 critical power requirements to help you accomplish the above objectives:
The voltage supplied to equipment is always within acceptable limits regardless of problems with the utility supply or issues downstream in the facility.
The UPS can accept a short circuit at its input terminal without interruption to the 'No-Break' loads whether these are motors, pumps or highly sensitive IT equipment.
Higher levels of protection can be created through use of parallel, isolated redundant or redundant units.
Expansion of your operation and its power system is supported through the inherent modularity and scalability of the system.
Efficient operation is maintained whilst fully protecting your facility's equipment. For example, the solution removes the need for eco-modes or by-passes that improve efficiency at the cost of protection.
Sustainable operations are supported by the high efficiency, recyclability, and efficiency of the UPS system.
And finally, maintenance is simple, cost effective and can be planned to work with the schedule of your operation.
The Solution?
IEM's Rotabloc UPS is a "battery-less" UPS solution designed to protect critical loads against electrical disturbances in the event of power failures, voltage transients, or slow voltage fluctuations. The simple design allows for low maintenance while maximizing efficiency, reliability, and improvement of the overall power quality. The Rotabloc UPS addresses all 7 of the critical power requirements mentioned above, and provides a complete turn-key solution for mission critical applications where continuous, high quality electrical power must always be available.
To Learn More
To learn more about Critical Power in general, and Rotabloc in particular, download our free brochure.
---