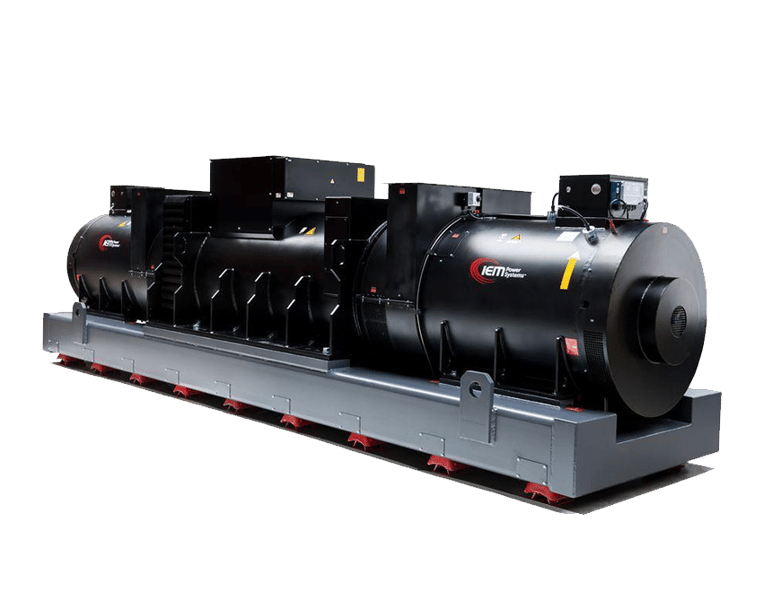 ---
Rotabloc UPS is an electrically coupled diesel rotary UPS (DRUPS) system made by IEM, right here in the U.S. The system is a "battery-less" UPS solution designed to protect critical loads against electrical disturbances in the event of power failures, voltage transients, or slow voltage fluctuations. Its simple design allows for low maintenance while maximizing efficiency, reliability and improvement of the overall power quality.
How it Works
Rotabloc Rotary UPS systems are a unique 'Integrated' Uninterruptible Power Protection System incorporating the Engine Generator, UPS module, and Switchgear components, all of which are controlled by a central operating system. The system is both simple in its design and in its mode of operation. To achieve this simplicity, IEM Power Systems has developed the RB Power Control System that, while operating the UPS, also manages the operation of the Engine Generator ensuring that it:
Monitors the Utility supply for both voltage and frequency deviation
Quickly identifies a drop in input (Utility) voltage, pre-starting within milliseconds
Comes up to speed at the required rate
Synchronizes with the Rotabloc UPS
Accepts load in a controlled manner
Resynchronizes automatically to a returning Utility supply
Reconnects to the Utility in a controlled manner
The system Switchgear is also operated by the central control system, ensuring that breaker operation always proceeds in the correct sequence and breaker sync check systems are UPS controlled so that your equipment is always protected.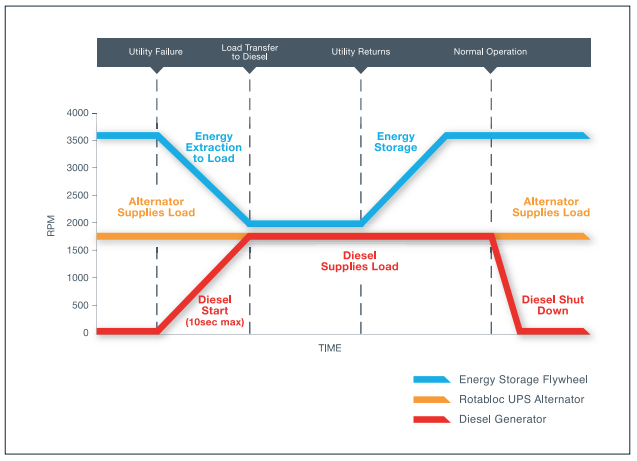 Central Control System Features Include:
Standardized SEL based platform
Fully redundant network topologies with hardened
components
Real Time Control, Monitoring, and Reporting
Remote Monitoring and Data Collection
SCADA Server
Protocols: DNP3, Modbus, Ethernet I/P, OPC
Ease of integration with Building Management System
The IEM Difference
The Rotabloc UPS provides a complete turn-key solution for mission critical applications where continuous, high quality electrical power must always be available. IEMPS offers Rotary UPS systems for both medium voltage (4160V and above) and low voltage (400V, 480V, 600V) applications.
IEM Power Systems is the only UPS manufacturer that will build, integrate and test your system in the factory as standard.
To Learn More
Click on the button to learn more about the Rotablock DRUPS System, including overview, opertations, features and benefits, and example projects.
---